I
'm not sure what made me look at our kitchen window and go "hmmmmm..." Maybe after looking at these same old mini-blinds for 17 months I finally had enough. I wanted something more colorful, cuter, more
us
. Because this view? Was
not
cutting it.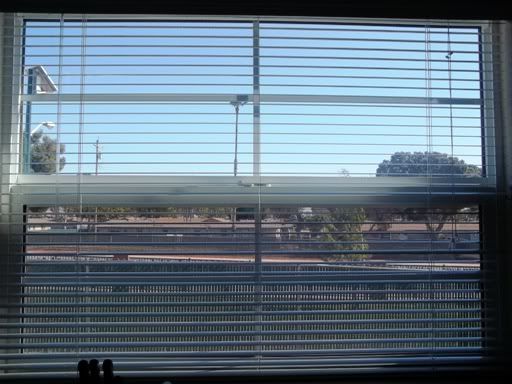 So on my way home from work one afternoon, I swung into JoAnn's. They were having a coupon mania and I had a freshly printed 50% coupon I was anxious to use on some new fabric for my soon-to-be curtains. I almost,
almost
grabbed this, but thought better of it when I realized it would make my kitchen very themey.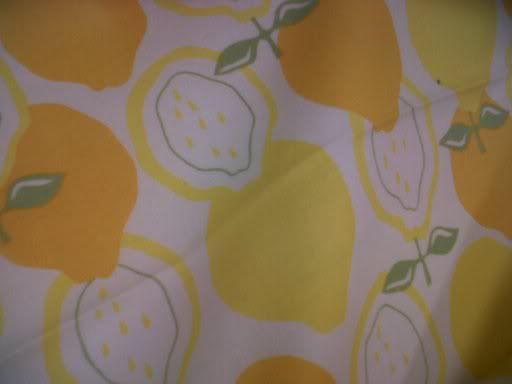 I almost grabbed a yard of this to make a pillow for the chair in our computer room as well. The blue and green would play of the
papered bookcases
so well! But I passed on it (I may return for it yet).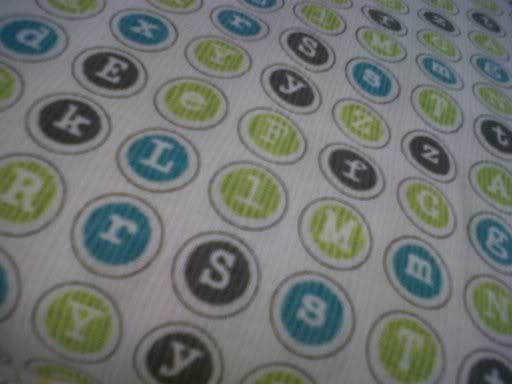 I also spotted these down one of their aisles. All they need is some paint, some distressing, and some caster wells and you've got some adorable under-the-table storage (or shoot, anywhere storage)!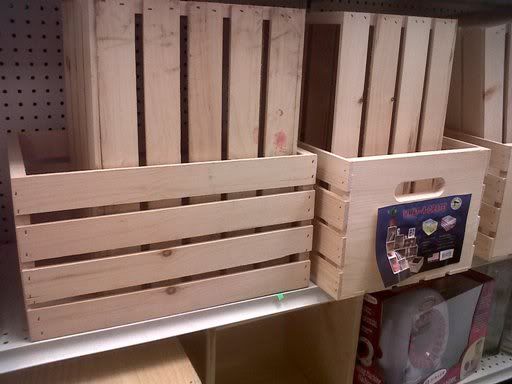 And this half dome bird cage would have been cute on an outside wall, although it was a little over priced at $30.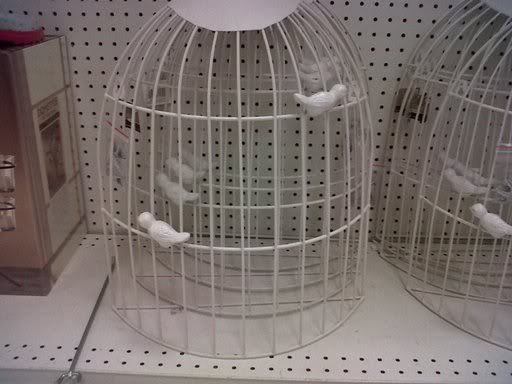 In the end, I chose a simple yellow and white gingham fabric. I wish I had a ruffle footer on my sewing machine to give these a bit of a bunch at the top. I've read somewhere that you can mimic the look by using an extra long thread setting, and I may still try to make them look a little frillier (<-- totally a real word, spell check changed it to "frillier" from "more frilly").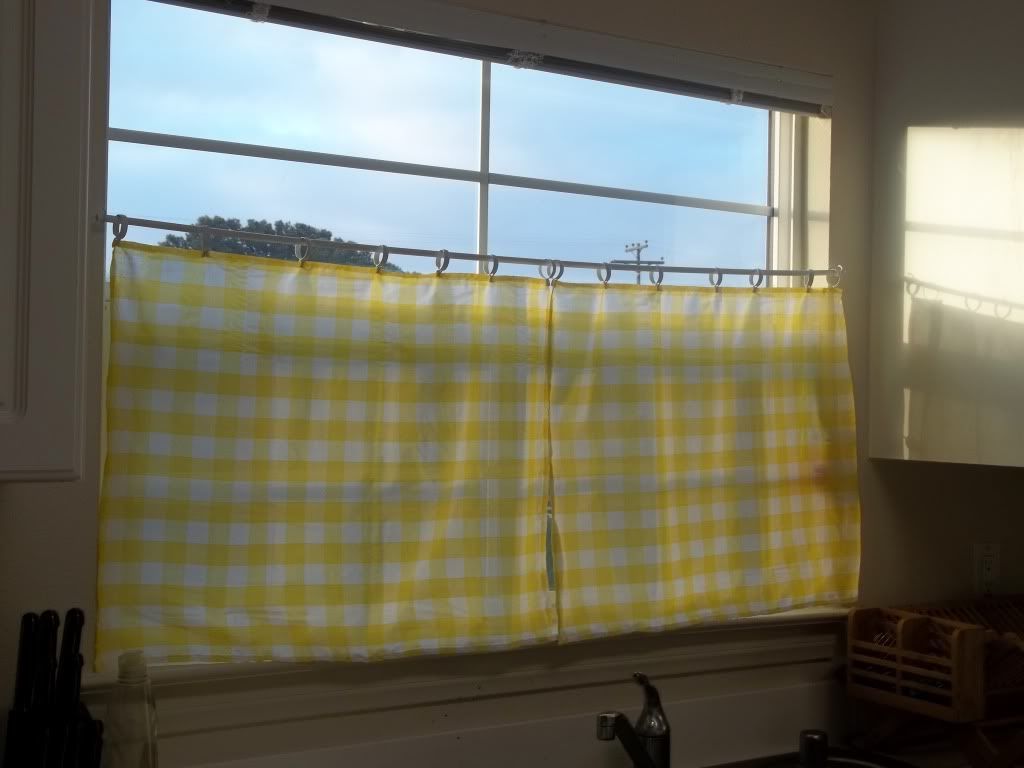 Now I'm loving the view in our kitchen!