I
was going to wait to do this at the end of the month like all my other 1/12 recaps, but figured it would be silly to wait so long to revisit something that happened in the middle of the month. So if you'll remember, my resolution for this month was to
celebrate St. Patrick's Day in an authentic Irish way
.
My menu
included (vegetarian) Irish stew and Irish soda bread. I didn't end up making dessert but it was okay because dinner was so filling. If you follow the recipe I linked to, I highly recommend adding an extra cup of water to the mix (otherwise I think it would have been way too dry). Also, if for some reason your crock pot fails to get plugged in--ahem!--you can also cook the stew on high for 4 hours and have all the veggies cook up just right. But enough blarney ;) let's get with the pictures!
my simple irish table set-up.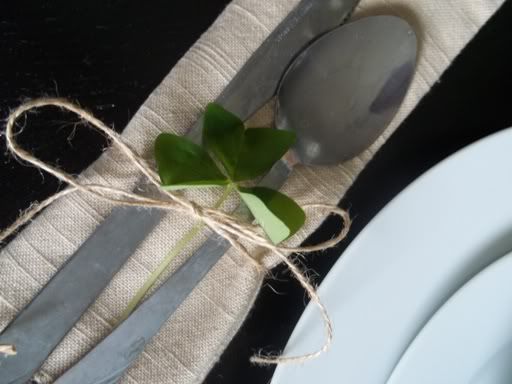 i snipped the shamrocks off the plants i found
at our commissary for only $3!

i went for a very classic and minimalist look.
everyday white dishes from bb&b, thrift store crystal
candle sticks, linen-look napkins from pier one, and
cafe glasses from ikea.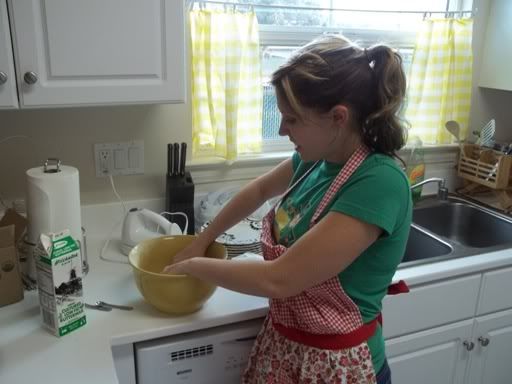 making the irish soda bread.
super easy, and suuuuuper delicious.
it was a little squishy in the middle still.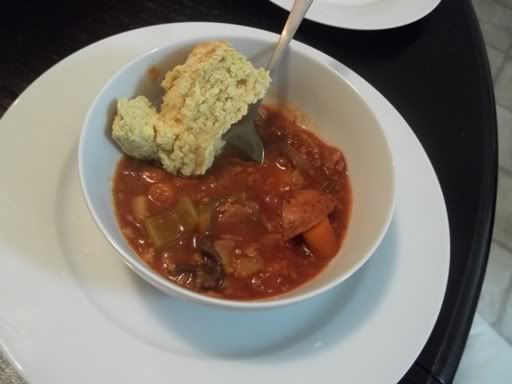 Overall, I am very pleased with how everything turned out. The stew was utterly amazing, and I
will
make it again (talk about comfort food). And filling! I could go on and on about it, but you'll just have to try it for yourself.
Hope you had a safe (and savory!) St. Patrick's Day too!