I
have to admit that I'm surprised with myself. I had this table all "put together," but I went back and ripped everything apart just to put it
back
together. I'm the first to admit that I like to take shortcuts (even if it means more work in the end, which this definitely would have been). But seeing the new table, knowing it was done
right
, makes me so proud. As Chandler Bing would say, "Look at me, I'm growing." So here's how it turned out (remember I used
this plan
from Ana White).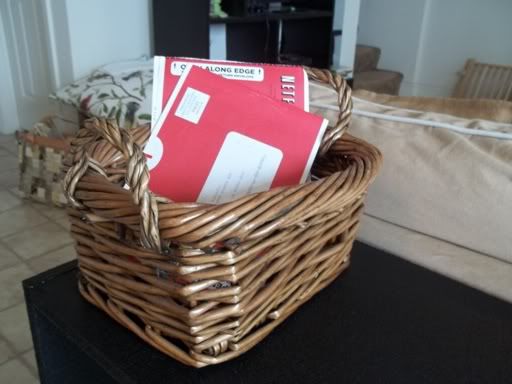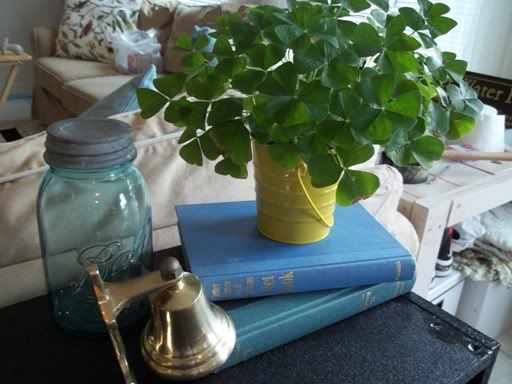 I'd still like to add a nice trim--I think that will really help finish it off. I'd also like to build out from the sides and create a few more samller shelves...one of these days ;) Oh, and I didn't end up using my bead board wall paper afterall! I thought it would be nice to use a sunshine yellow to give it a pop of color, but when I posistioned it inside the cosole table I was really not loving it.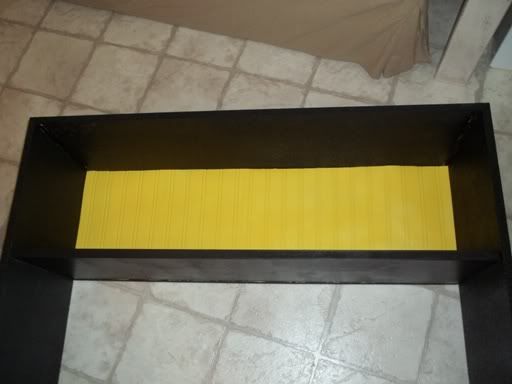 It almost seems too...warm? I don't know, but the color was not making me happy. And truth be told, neither was the bead board. So I ran to our supply closet and pulled out some leftover wrapping paper. You may remember I used it on the bookcases in our office (when it was upstairs).
The wrapping paper is called "Granny Smith and Pea Shoot" and is by Miss Martha herself. It's so fresh and clean--perfect for the blossoming spring we have going on here! Unfortunately, it's been discontinued. Which is very sad because I
pink puffy he♥rt
love it.
So, there we have it! Our new console table. It's so nice to have a place for extra dishes, placemats, napkins and napkin rings now. I can't wait to serv up our first buffet on it!
I'm linking up to:
Power of Paint Party
@ Domestically Speaking
Wow Us Wednesday
@ Savvy Southern Style
Transformation Thursday
@ The Shabby Chic Cottage
Project Parade
@ The DIY Show Off