F
or the first time in five years, the Marine Corps Birthday Ball (235 years old, wut wut!) was finally held somewhere freaking amazing. The first year we were married, we didn't get to go to the ball (Jason was deployed), and instead his unit held a dinning-in and served chow hall food. Um,
ew
. There's a reason young Marines get their food for free. The drinks were served from big plastic Gatorade coolers, and I distinctly remember the meat being a gritty-brown-glop-covered-stringy-something-or-other posing as roast beef (pre-veg days).
Year two they held it at a convention center. This was definitely much better than the previous year, but located in fabulous downtown New Bern (population 23,128 and the birthplace of Pepsi Cola) was not exactly a highlight.
Year three was back at the convention center. Being only 3 hours away from Myrtle Beach, we never understood why they didn't hold it there.
Last year, they held the ball at the Staff NCO club here on base and were demanding a ticket price of $60. Um, hi. I'm not paying $120 to go somewhere that any other day of the year we can eat at for $15. We skipped it.
But this year?! Oh
this year
...
the disneyland hotel in anaheim, california
The ball is (pretty much) mandatory, unless you can finagle your way out of it. But since there are so few chances as an adult to get all dressed up fancy-like, we take the opportunity and shell out the money for the tickets versus finding an elaborate excuse not to go. Besides, being that it was only 3 weeks since all the guys came back from Afghanistan, why not make a weekend out of it (
on a budget of course
, but I'll get to that later).
I knew I wanted two things when it came to my dress: it had to be green, and it had to have a sort of retro feel or quality to it. Believe me when I say that task was ferociously difficult. I spent
hours
days
weeks
looking for something that wasn't a hideous lime green or didn't hit me just under my rump cheeks. Or something I wasn't going to have to shell out $400+ for (because there are some beauties out there if you have half a grand lying around). Then I found an online company called
Light in the Box
. They can take any of the dresses featured on their site and make it in your choice of color (they have swatches for you to choose from).
This is what my dress looked like on their site. I loved the sweetheart neckline and sheath-meets-hour-glass shape the dress had. Cheesy though it sounds, I actually got butterflies when I saw it. I felt it was the perfect mix of modern and vintage gorgeousness.
I chose to have it made in hunter green, and have the train shortened (that thing was like a wedding dress train!).
The "custom made" dress was a liiiiittle on the steep side at $200, but in the past I've spent right around $150 for my ball gowns, so this wasn't completely out of the norm.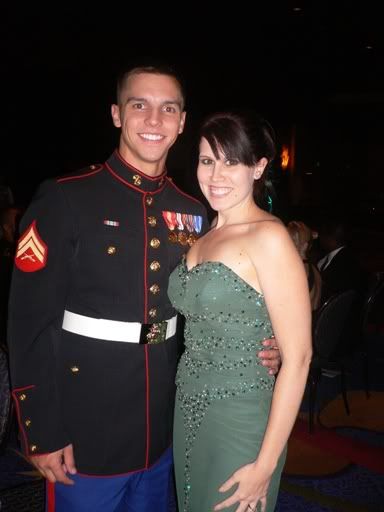 The dress literally fit like a glove, so I didn't need any special undergarments (although I did wear a little slip-on corset-meets-spanx to keep myself tucked in, but I already had that). I wore shoes I'd purchased earlier this summer ($0), chose to forgo any fancy jewelry since the dress had so much beadwork and wore only my favorite diamond earrings ($0), and saved another $100+ by doing my hair, make-up, and mani/pedi (OPI's Sand In My Suit) myself. Jason's jacket was my purse for the evening. ;)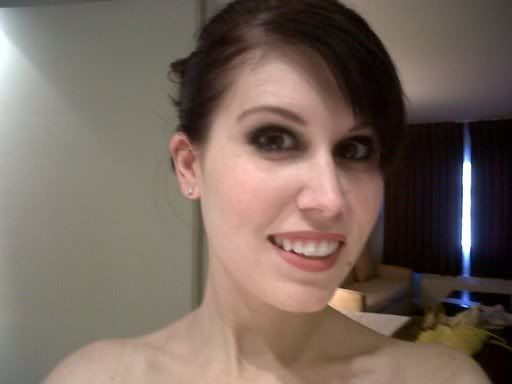 We had a blast at the ball, but the weekend was just getting started. After all, it
was
being held at Disneyland...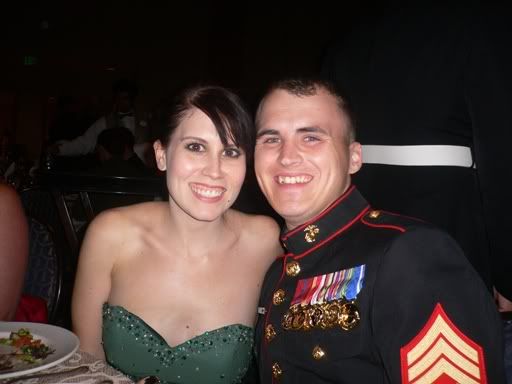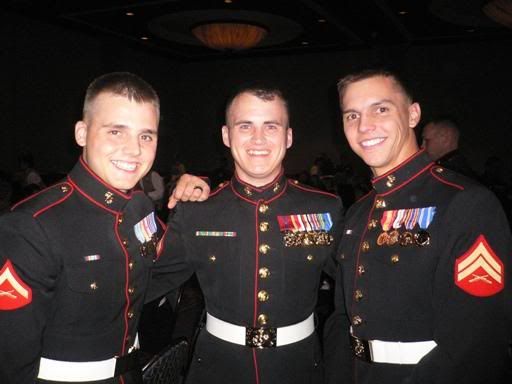 my little love bug, stacey.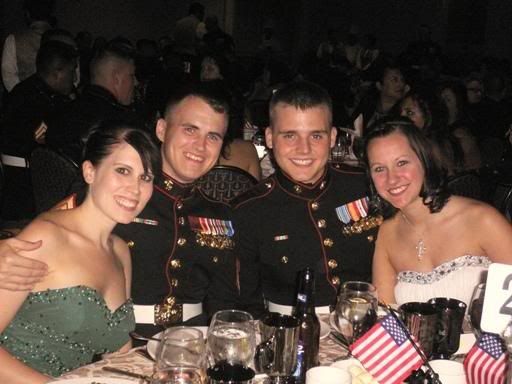 Yes, Light in the Box is a Chinese Wholesale Company, and yes I'm aware that I'm probably opening myself up for scrutiny and ridicule by sharing that info with you. But, share it I did, and if you have any issues or want to grand stand on your soap box, please do it elsewhere. Thank you.