I
was browsing through some old blog posts at
The Inspired Room
, and came across one Melissa had done on
unique decorating ideas
for Christmas. It had different types of ideas for trees--small ones, odd shaped ones, or ideas for foregoing a tree all together. When I saw this one, I loved the idea of using twigs as a snowy ethereal tribute to a traditional Christmas tree. However, since our yard is pretty much devoid of trees I had to figure out a way to recreate this look in another way.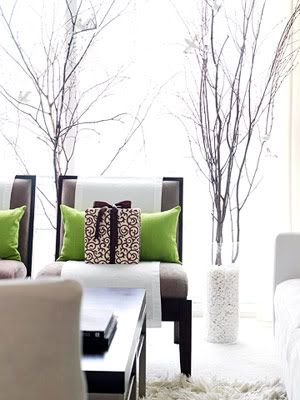 I remembered I had these laying around from Halloween in my "tribute-to-Edgar-Allen-Poe" themed porch decor.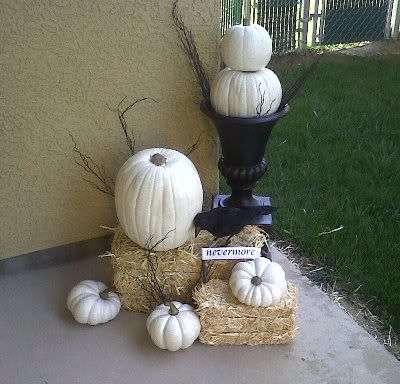 But I didn't want to leave them black--they were just too creepy to be pretty. All it took to freshen them up was a little primer and white glossy Rust-Oleum spray paint. I put them into a little glass pitcher filled with Epsom salts to simulate snow and I had a wintery themed centerpiece!
And come next Halloween, I'll spray paint them black again!