T
here's something about BH&G that makes me want to throw on my frilly florally tea length dress with high heels and pearls and strut around this house like a fab little 1950's housewife. And I absolutely love that their products are now available to the masses through stores like Wal-Mart. Imagine my surprise when I saw this beauty for only $15 gracing their shelves.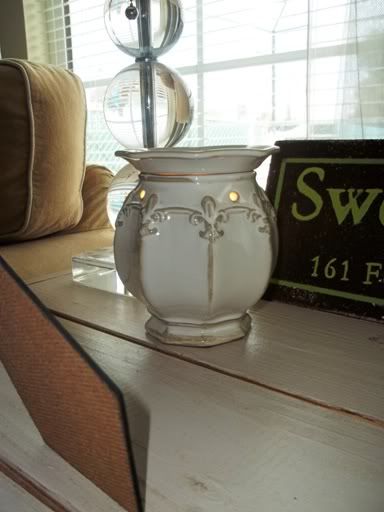 If you know anyone who does "Scentsy," then you know what this is. If not, let me break it down for you. This little guy has a light bulb inside. When switched on, it heats up the plate on top and melts little wax tarts that are made for them. A full sized Scentsy warmer is going to run you around $30, and the little wax tarts will run about $5-$20 for a pack. But the BH&G set at Wal-Mart is only $15 for a full sized burner (same size as a Scentsy) and the tart packs only run $2 each!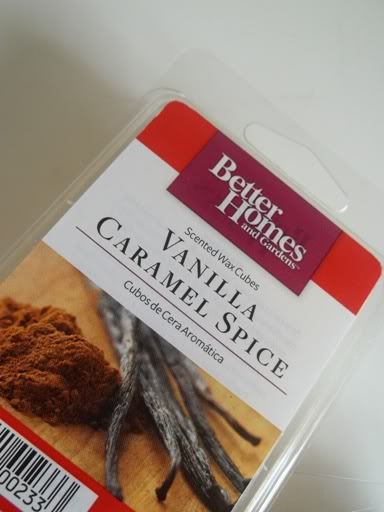 How can you not love a deal like that? I was on the fence until another Marine wife rolled up next to me and started gushing to her husband about all the new scents that were out. When I asked her how they compared she gave it rave reviews compared to her Scentsy burner (which she also loved, but the BH&G were a better deal). So I started grabbing tarts and sniffing. Which, by the way, is another convenience I love: I can't smell the tarts in the catalogues, but I can stand and whiff all I want to at Wal-Mart.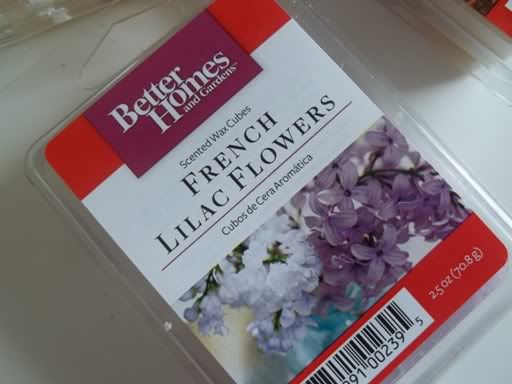 Currently I have French Lilac burning which smells like Easter to me. I also burned the Vanilla Caramel Spice in our bedroom for a few days and the smell still lingers in there. Talk about a sinfully heady fragrance! YUM-MY. (The great thing is, once you're ready to switch scents all you have to do is pour the wax back into the container, wipe out the plate, and put in a new tart.) I can't wait to try out the Creamy Tahitian Coconut come summer. It has a light scent that I know I'm going to love when it's time to start BBQing outside again.
So if you're not fortunate enough to know a Scentsy dealer or you're looking for something equally comparable at a great price then definitely rush over to your local Wal-Mart and see if they stock these (I found ours in the candle section). You won't be sorry!
I was in no way paid or compensated by Wal-Mart, Better Homes & Gardens, or any of their affiliates for sharing this info with you. My opinions and experiences are 100% my own.