W
ell, our Pottery Barn weekend has come and gone, and truth be told it was one of the best weekends we've had locally in quite a while! And that's not just
me
saying that! Jason shocked the heck outta me at the decorating class on Sunday. Who knew that when I talk about decor he's actually listening?! We both traded on and off with Tessie, and during his shifts they walked around the store together. When we finished he started pulling me this way and that showing me all the things he loved: their
Nila Patchwork quilt
,
the Petaluma floor tower
(I'd like to talk him into the
Caleb
model though since I can build that one), and the
Embroidered Pearl bath towel collection
.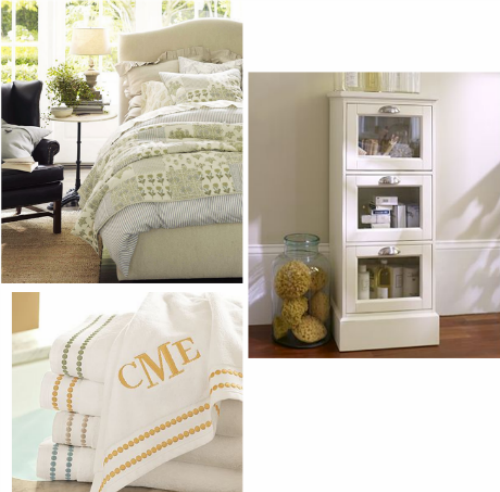 One thing I made sure to snap a picture of was this lantern set up they had. How amazing would this look in a shaded outdoor space? All you need is a few old ladders, some rope and a collection of lanterns. Love.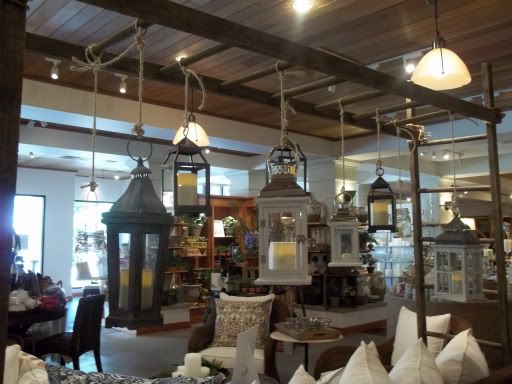 On the flip side of our weekend, the outlet store was interesting but I wish I would have gone when they weren't in a store closing status. I wasn't super impressed. I had been hoping to find some pillows on deep discount, but no pillows were to be found. They did have some great little accessories…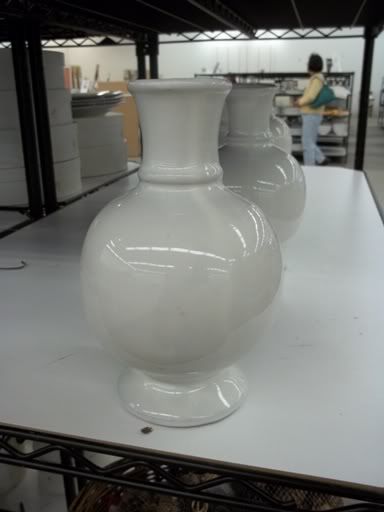 …but I was surprised when I would flip the item over just to see something like this.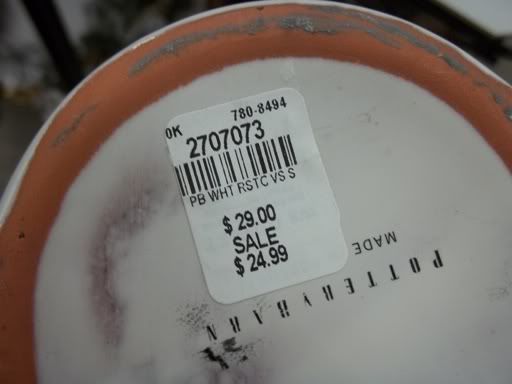 How is $5 off an
outlet
price?? Or what about this amazing display of their baskets?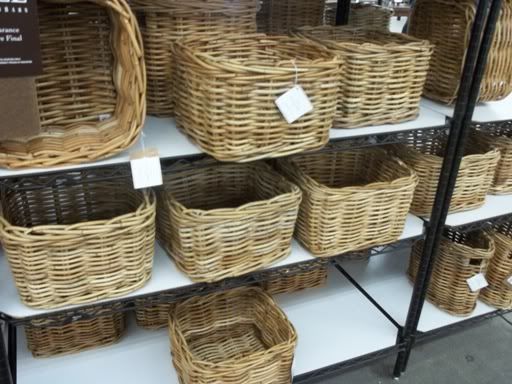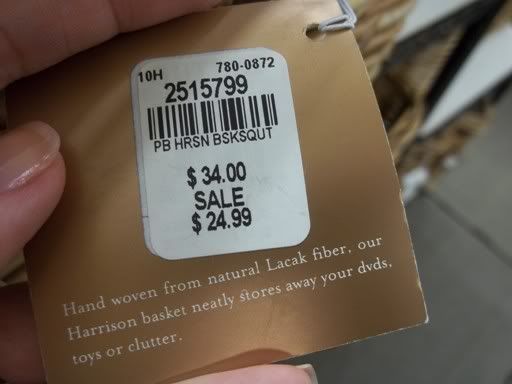 I guess $10 off is a little better, but not by much (although after seeing their catalogues displayed in one, I'm definitely on the lookout for a good size basket to do something similar with). I was also sad to see that this was their selection of bed and bath linens…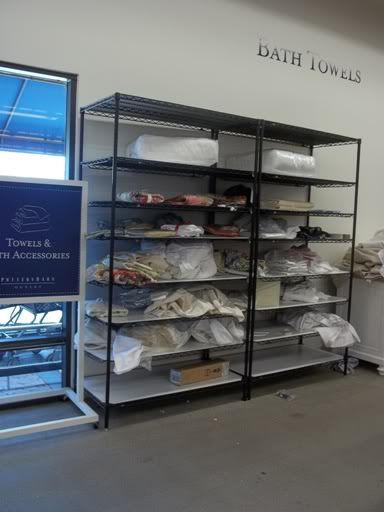 …but that's not to say we didn't see (and snag) some amazing deals. I would have loved to take this beautiful yellow bed set home. It didn't have the rails, but as long as you have a metal bed frame, this totally could have worked. And at only $100?
How can you not love that? If only we had another bedroom… ;)Jason loved this zinc side table. It was definitely heavy, but not as much as I thought it would be. I think it would have looked pretty cool outside with some brightly colored plants on top of it.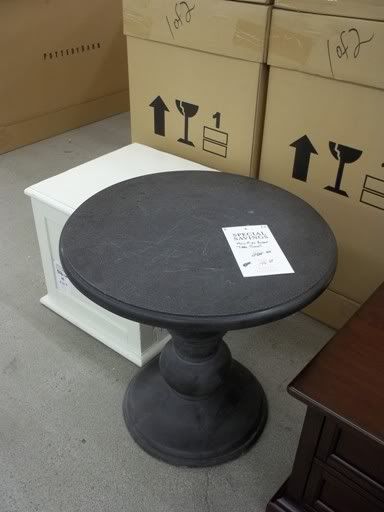 $150 was a little steep, but had we been in the market for something similar, I would have considered it.
Overall we had a busy couple of days. Yes, we did buy things, but the items we got at the outlet store were all 50% off (now that's
my
kind of outlet pricing!) and due to some miscommunications at the decorating class, we got heavily discounted on our purchases as well (yay for the manager who forget to set her alarm and kept us all waiting!).
So yes, I did spend money. But, I had Jason right there with me vetoing some desires and agreeing to the ones we could afford. Keep your eye out in future posts for our outlet steals and Pottery Barn deals.