T
he other day I spent nearly an hour snipping, arranging, and playing with two bunches of flowers that I grabbed at Home Depot (I know, random, but they were $5 a bunch and I'm a sucker for daisies). When I got home, I started grabbing my traditional glass vases, and then reconsidered and gathered up some of my less informal containers.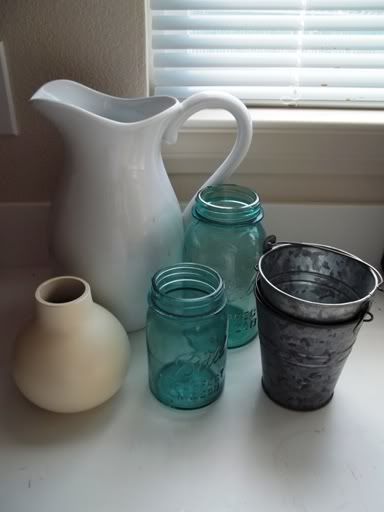 My favorite white pitcher from Target, two of my Ball mason jars, a little bubble vase from my bridal shower, and two of my Pottery Barn galvanized buckets. I mixed up my plant food and water (in a pinch, sugar is a good substitute), filled up the sink, and went to town with my clippers.
One of my favorite tricks to prevent my flowers from flopping all over their vases--take a handful of Styrofoam packing peanuts and stick 'em in the vase (or bucket in this case).

(this trick is definitely better suited for non-see-through containers)
They kind of act as a floral foam, but they're much cheaper and reusable.
I was shocked at how many full arrangements I got out of the two bouquets. I absolutely love the mix of yellow and white. Kinda country feeling and
very
fun.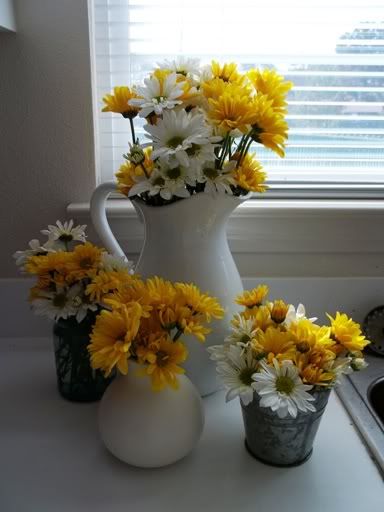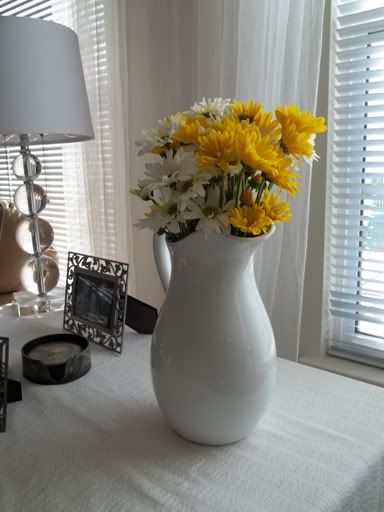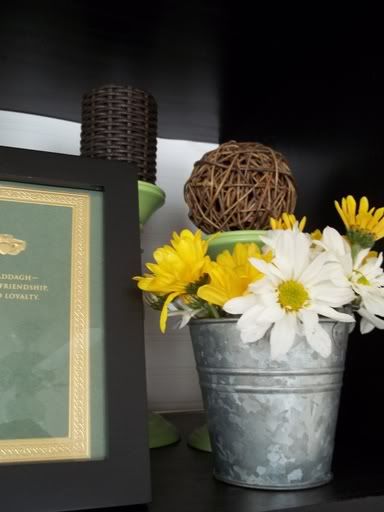 My little hour of flower arranging was
so
relaxing. And for only $10? That was a happy little investment that brought a little more spring time into our house!