D
o you ever read other blogs and think about how lucky people are to live where they do? They always seem to have events, antique shows, flea markets--all the stuff that you wish you had locally but no matter where
the military moves you
you live, there never seems to be anything good. ::palm, forehead:: Well today I am
pickled tink
(tickled pink, for anyone who's never messed those words up) because as I was perusing some new blogs one had this big ol' flier on her site.
I left it kind of big in case any other locals want to
check it out
. From what little time I've had to check out the site (been busy painting and chasing a puppy around the house today) it's a big craft fair with over 50 vendors.
If you're in the San Diego area, they're having it on Friday May 6 and Saturday May 7 in Del Mar at the Hilton. I'm hoping I can talk Mom into going with me (although craft fairs aren't really her thing...) but I'll load myself up in the car to go check it out with or without a travel buddy. Some of the photos they're showing of all the goodies are mega tempting! Isn't that "Keep Calm and Carry On" ring adorable?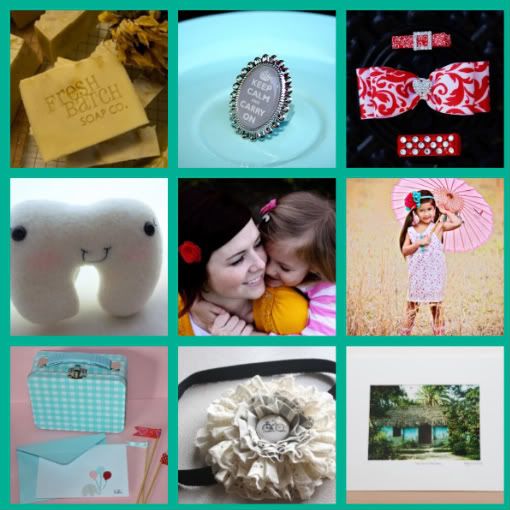 I'm hoping I get to meet some other crafty bloggers and maybe learn about more shows and events in the area! And if not, at least I'll see a lot of eye candy! ;)