R
ecently I purchased new bedding from
The Company Store
to help spruce up our bedroom and bring it into spring/summer. I opted for TCS over places like Pottery Barn and Crate & Barrel because 1.) I really liked some of their clearence sheets, but 2.) the other stores carry mostly 200 thread count sheets. I kind of made myself a promise that I would never put anything on our bed that was less than 300 thread count again--c'mon now, we're grown ups! ;) Plus, I knew TCS would have a lot of different options for striped bedding, which is exactly what I wanted.
I chose their Parker Stripe Percale sheets because I loved that they had varying shades of brown, but also because the stripes were nice and thick (oh, and they were 50% off).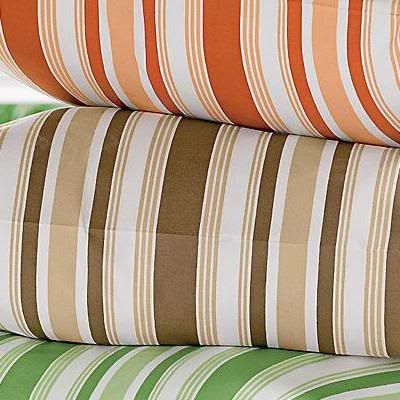 The only problem was they didn't have any queen size flat sheets in the lovely Oatmeal color I was looking for! D'oh!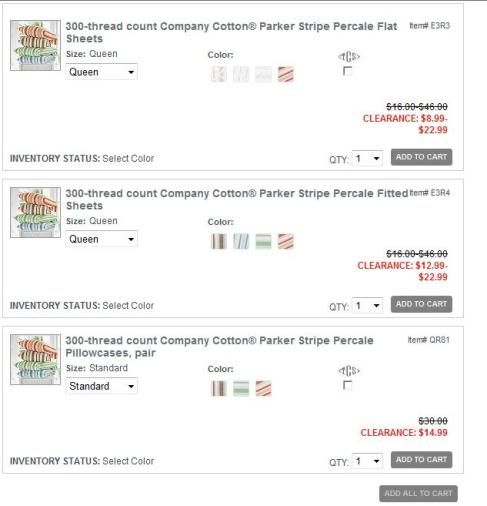 The I realized I could order one of the other sizes for my flat sheet, because my fitted sheet was what really mattered most (and thankfully the combo queen/Oatmeal was available). So I pondered between a full for $13 or a king for $23. Pfft! Hello budget, full size it is!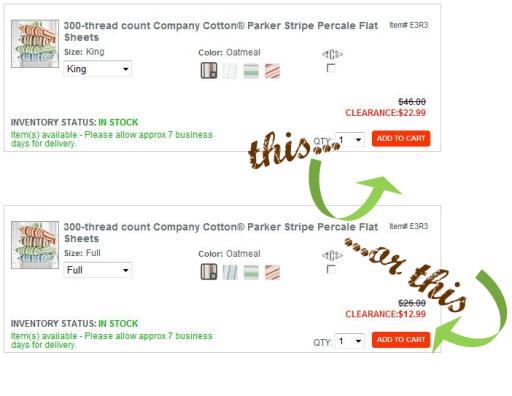 But if you think I'm done there, you're wrong! I went one step further and started huting down a free shipping coupon. I was already on a roll with savings, there was no way I wanted to fork out $8 for shipping! I like
Retail Me Not
for online coupons. Unfortunately, the code I used is expired, but I imagine it's been replaced by now.
So for just under $44, I got an entire sheet set of 300 thread count cotton percale bedding. If I'd paid full retail (plus shipping) I would have shelled out $110! Now that's what I call a bargain.
After thought: Whoever thought "Oatmeal" was the correct word to describe that bedding color was
wrong
. Unless they add the words "Brown Sugar" before it...