S
o here's what got done...
The jute pears. Holy mother of jute. These suckers took forever to wrap, but I love the way they turned out. They add so much texture anywhere you put them.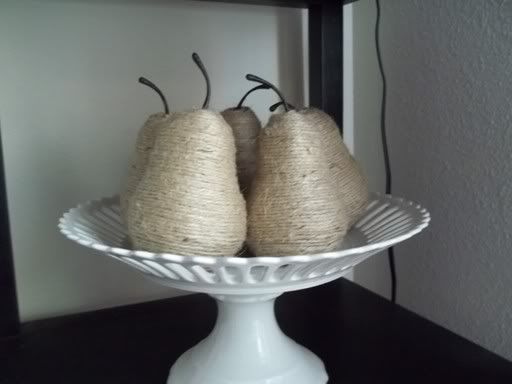 The starfish and molding copy cat. So easy, so cute. So love.
My rustic sign for our kitchen soffits. Learn the story behind the Groc. & Grill in
this post
.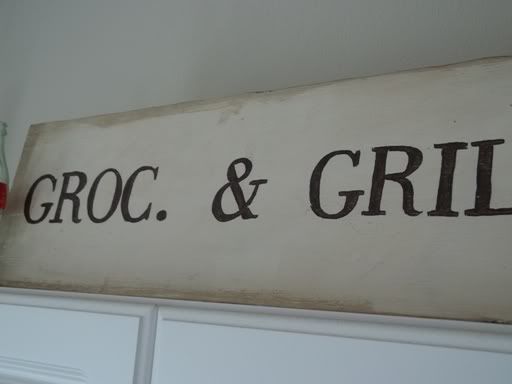 My failed attempt at the BH&G knock-off head board. Check out that pitiful and painful confession
here
(I re-hung our old upholstered headboard for now).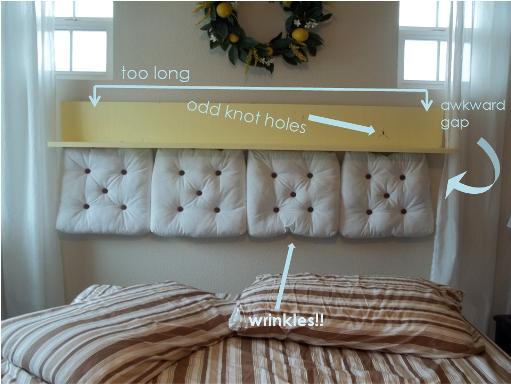 The bathroom caddy. I did it for F-R-E-E baby! Check it out
here
.
Along the way I was able to pare down the list as well. When it comes time to build the shelves, I'm now only going to build two sets, and I'll probably opt for something more like
this
(from Ana White).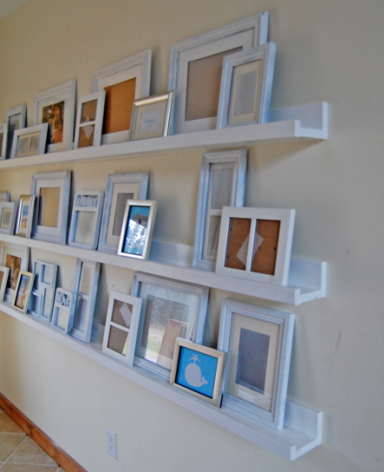 The things I still want to do in the future? That canvas and burlap pillow is still calling my name. But I'm kind of overwhelmed with pillows at this point, so I'd have to find a place for it first. The DIY dresser knobs are still high on my to-do list. I want to replace the drawer handles in our master bedroom so bad! The rustic barstool would still be fun to DIY. I know I want barstools for our kitchen so I'll still be on the look out for something. And as for the wooden chargers? I may still do those...I already have a template traced, now it's just a matter of cutting and painting them and we all know how quick I am in that respect! :)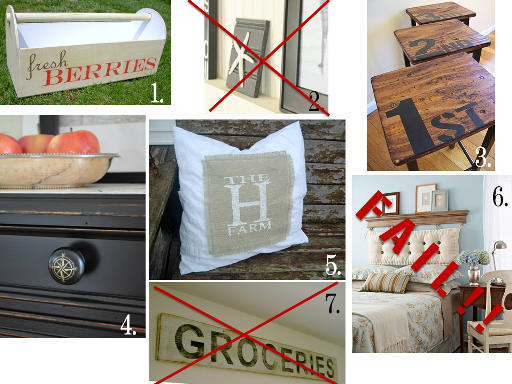 The adorable garden caddy I wanted to build, I'm choosing not to. At least not now. If we had more of an outdoor eating area I might. But we don't so for now it's going
way
on the back burner.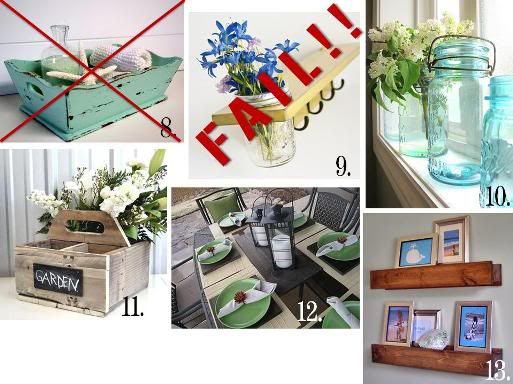 The mason jars I wanted to modge podge with blue food coloring? Well, those are now sitting in my blue bathroom caddy! So I'm thinking they'll stay clear ;)
So for all May entailed, I think I accomplished quite a few things. Now if you'll excuse me, I have to get started on my June list!